Darwin Tours
Travel from the Northern Territory's capital to Kakadu, Litchfield and more.
Multiple tours are available from the Northern Territory's capital, Darwin, that will take you from the city into the Australian Outback by multiple different methods and various different itineraries. Many of the key destinations that make the Red Centre and the greater Outback region of Australia a popular tourist spot can be easily reached from Darwin within the span of a day, and for those that require longer journeys the trip through the rugged Aussie heartland can be an adventure in itself!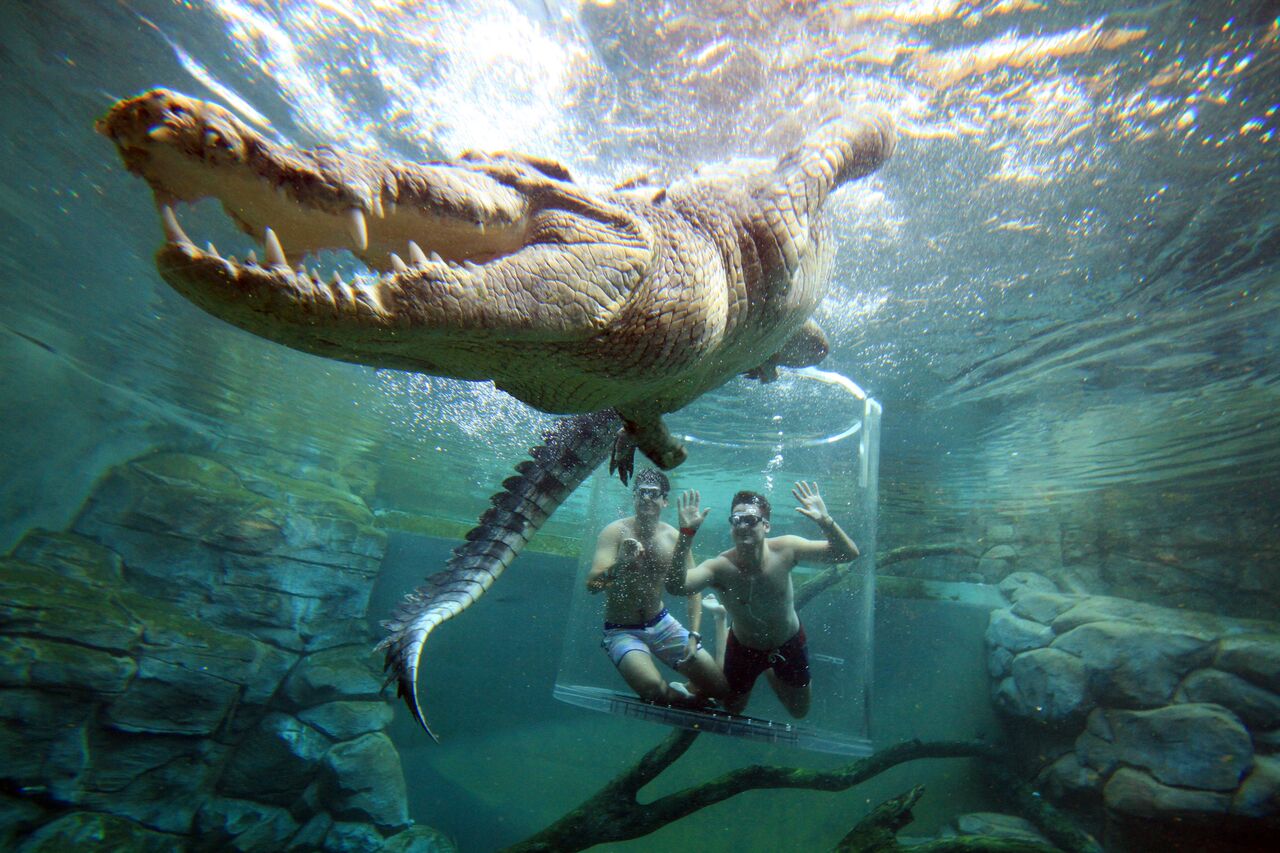 Take the plunge into the waters of a giant saltwater croc at Crocosaurus Cove. Behind a thick cylinder of glass you can go beneath the surface to come fact-to-face with this dinosaur-like beast. You can brave the waters on your own or with a friend and watch as dinner is dangled in the face of the croc before he leaps out of the water to chomp down on the meat. This is the only place in Australia where you can dive safely with these animals.
$165 per person / $250 for 2 people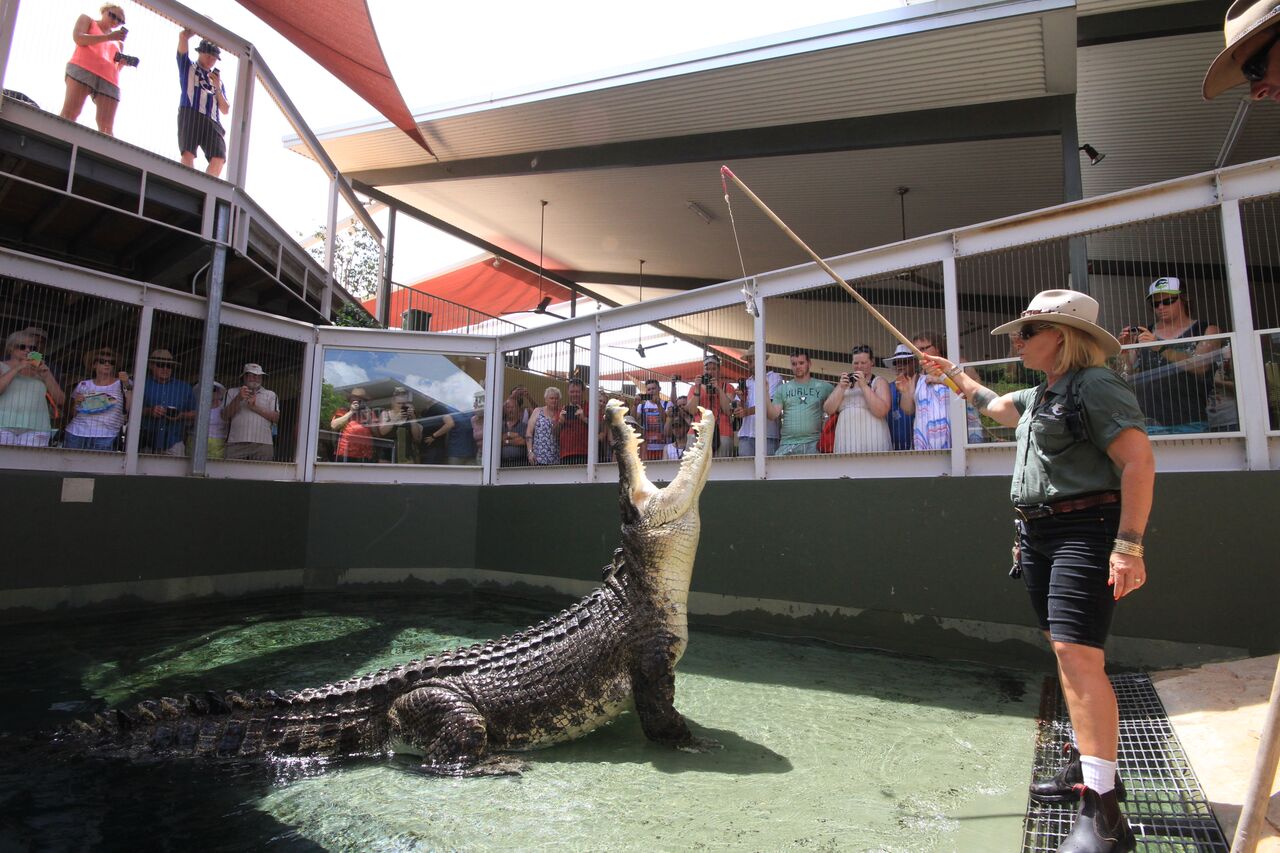 Put your crocodile keeper hat on and take over the feeding duties at Crocosaurus Cove. This is an epic encounter for those wanting to get hands on with the croc but still stay a significant distance away. This tour package also gives you a VIP guided tour of the park as well as the chance to hold some of their rare reptiles. An incredible experience for crocodile lovers and those wanting to learn more about these strong, dangerous and incredible animals. There are two feeding times throughout the day; 10am and 1pm.
Adults $79 / Seniors $69 / Children $48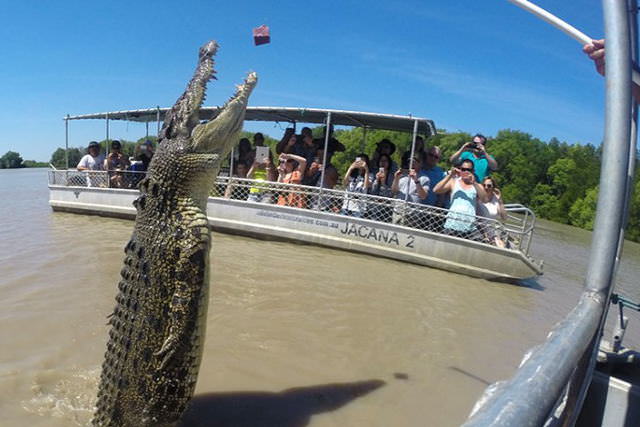 Get up close to some crocodiles in the wild as the leap out of the Adelaide River to chomp on some tasty meat. Travelling 60 kilometres down the River you'll be in awe of the natural beauty this place possesses irrespective of the fact that it's home to more than 1500 crocodiles. A surreal experience that is guaranteed to wow, the jumping crocs will be the highlight of your trip. The cruises depart daily at 1:15pm and return around 6:30pm.
Adults $99 / Concessions $89 / Children $89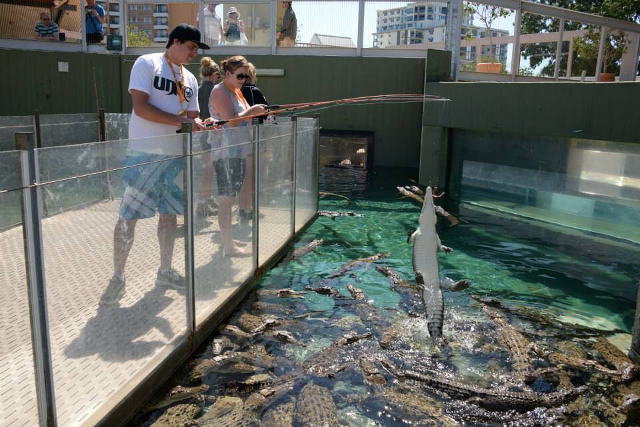 Explore Australia's home of crocodiles at Crocosaurus Cove for the entire day with general entry. With educational talks throughout the day as well as various feeding session, this is an exciting day out in Darwin. Crocosaurus Cove is home to more than just crocodiles, they also house a large selection of rare reptiles from around the country including some of Australia's most venomous snakes. The park is open daily from 9am until 7pm with the last entry admitted at 6pm.
Adults $35 / Seniors $28 / Children $23
Book an Outback Tour Today
To begin your journey into Australia's heartland, book online or give our consultants a call on 1300 935 532.