Alice Springs Tours
Explore this remote town and its beautiful surrounds with these tours.
If you think that Alice Springs is just hot, flat and dusty, then think again! Australia's famous outback town; Alice Springs, offers plenty of tours and things to see and do while serving as a great base to explore the diverse desert environments of the Red Centre. Alice Springs is the gateway to Australia's Red Centre and is found in the heart of the Australian Outback. It is surrounded by the magnificent MacDonnell Ranges offering opportunities for four-wheel driving, bushwalking and exploring ancient artefacts and authentic rock paintings near the small Aboriginal community of St Teresa.
Alice Springs acts as a hub for cultural tours and for exploring the fascinating traditions of the local Aborigine people. Here you can take an indigenous tour, partake in a workshop and learn the arts and crafts of this ancient society. You can even learn about traditional local bush tucker, find out about the medicinal properties and traditional uses of plants found in the area.
From Alice Springs you can book a wide range of tours and cultural & adventurous activities. You can book a day tour of Uluru or embark on a multi-day camping trip touring the natural wonders of the National Park. Take a Camel Trek across the Simpson Desert, take a bike ride to Simpsons Gap or attend one of the quirky annual festivals and events such as the Camel Cup Race and the hilarious dry-land boat regatta! There are all sorts of historical places of interest to visit and authentic Aboriginal cultural activities to take part in here in the Northern Territory and Alice Springs, with tours to many of its highlights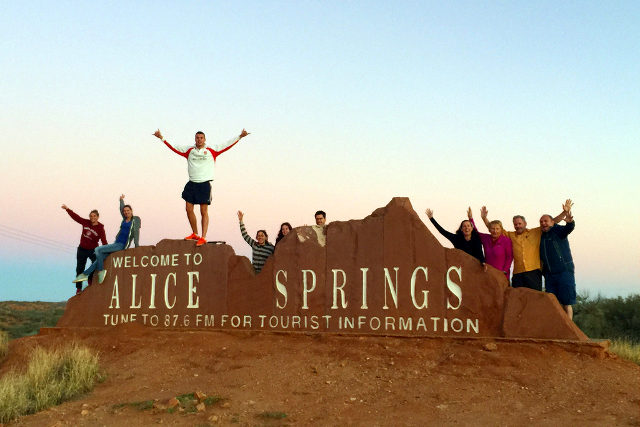 Explore Alice Springs with this half day city sights afternoon tour. A great way to finish off a day in the beautifully remote Alice Springs region, this tour will take you around the town to see all of its highlights including the Alice Springs Reptile Park, who's entry is included in your tour. An easy way to get acquainted with the town and its best spots such as Anzac Hill and the Historic Telegraph Station.
Adults $99 / Children $50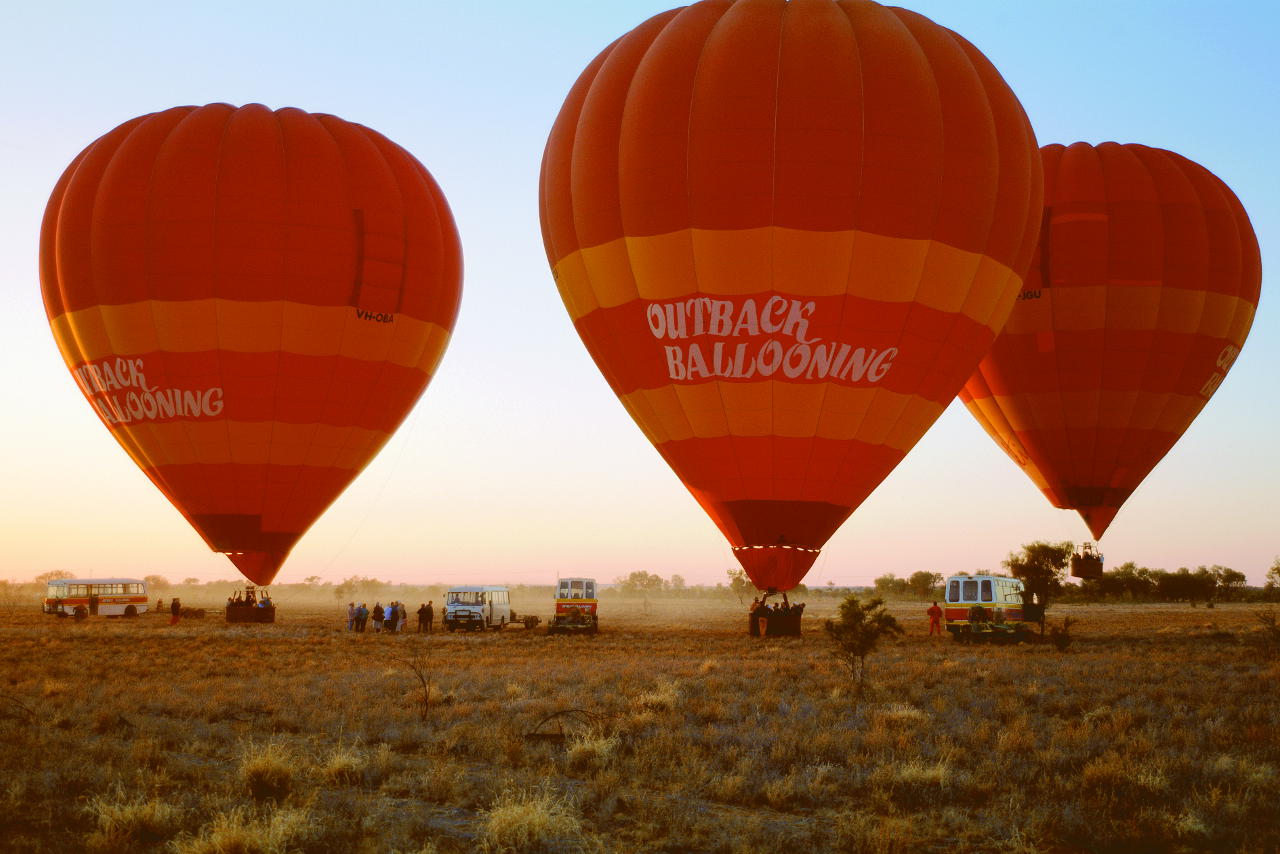 Enjoy a 30-minute scenic hot air balloon flight over the gorgeous Alice Springs region. If you haven't ridden in a hot air balloon before, you're in for a treat as you rise above the clouds in the remote Australian outback. In addition to the beautiful sites and exciting experience you'll also receive some refreshments such as sparkling wine, juice and a selection of baked goods and nibbles. This adventure is suitable for children aged 6 years and over.
Adults $265 / Children $212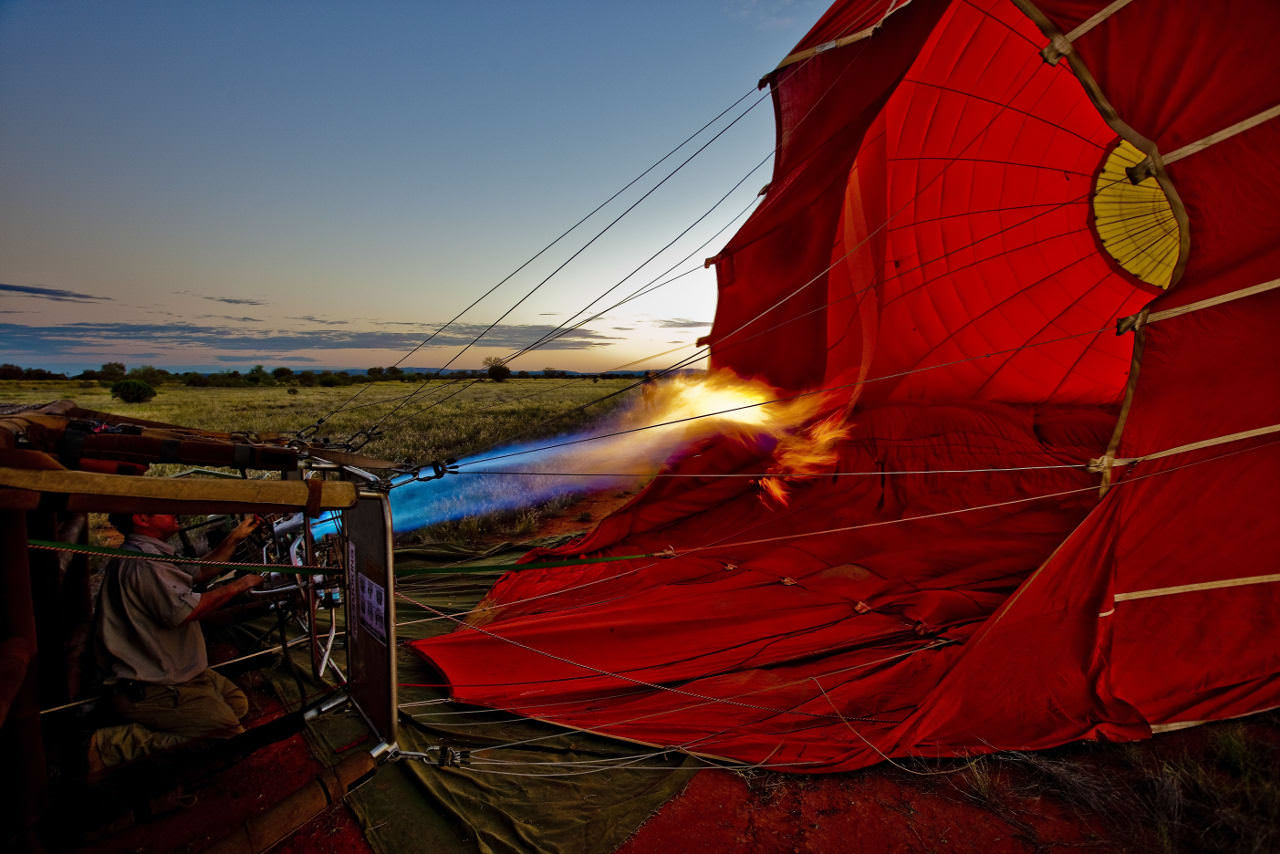 Hang out in the clouds on an early Alice Springs' morning with a scenic, one hour hot air balloon ride. Look down at the beautiful surrounds as you rise high into the air for gorgeous, uninterrupted views of the surrounding Alice Springs region. Keep your eyes peeled for any hopping kangaroos as they begin their day down below in this beautiful part of the world. This scenic tour is suitable for children aged 6 years and over and run for around 4 hours.
Adults $360 / Children $288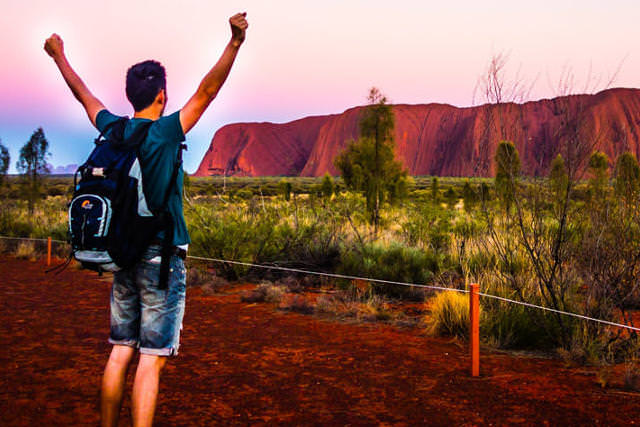 Spend the day exploring the iconic Uluru-Kata Tjuta National Park with a day tour fro Alice Springs. Departing 6am, you'll journey to the National Park for a full day of stunning, iconic scenery. With guidance and commentary from an experienced guide, you won't miss a thing in this tourist hotspot. All food is included in the tour including breakfast, lunch, snacks and an Aussie barbecue style dinner with champagne at sunset at Uluru.
Adults $226 / Children $146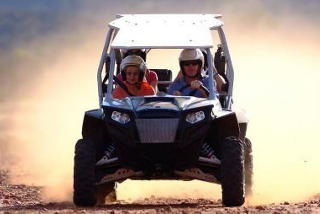 Explore the Red Centre with a guided 4WD buggy ride from Alice Springs. Packed with adventure and fun, this is a great experience for the adrenalin junkie in all of us. This is a guided tour and it runs for a duration of 2.5 hours, giving you more than enough time to explore the beautiful, rugged surroundings. There are two departure times throughout the day, 7am and 3pm in summer and 8am and 2pm for the remainder of the year.
$145 per person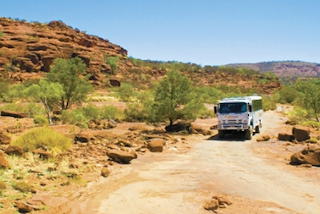 Explore Palm Valley and Finke Gorge National Park with an awesome four-wheel drive safari. A great adventure for everyone to enjoy, this is an enjoyable combination of fun and beautiful scenery. Visiting various spots that are of cultural significance to the local Arrerente people, this tour will teach you all about this beautiful region and is suitable for children over the age of 2.
Adults $159 / Concession $143 / Children $80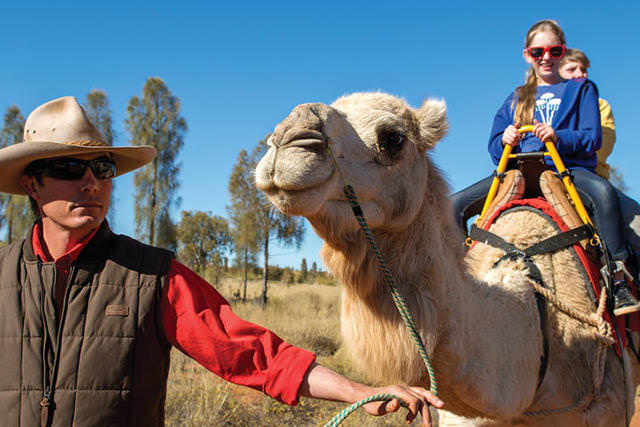 An iconic Red Centre experience, enjoy a relaxing camel ride through and around Alice Springs. For an entire hour you'll be led around the town to enjoy the gorgeous views of the MacDonnell Ranges. While on the journey, you might also spot some native animals including kangaroos, echidnas and lizards that all call the Australian outback home. There are three tour options; 12pm, 2:30pm and sunset, with all tours suitable for children over the age of 3.
Adults $70 / Children $40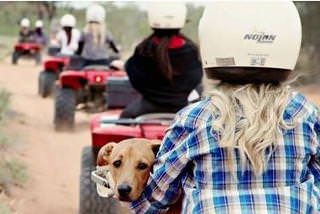 Hold on tight as you race around the remote Australian outback with this quad bike adventure. Aboard your own four-wheel motorbike you'll be led around town to see some of the regions highlighting natural sites on the oldest working cattle station in the Territory. The tour runs for around 2.5 hours and is a great adventure for beginner and first time bike riders. There are various departure points throughout the day to choose from; 7am and 3pm in Summer and 8am and 2pm for the remainder of the year.
$138 per person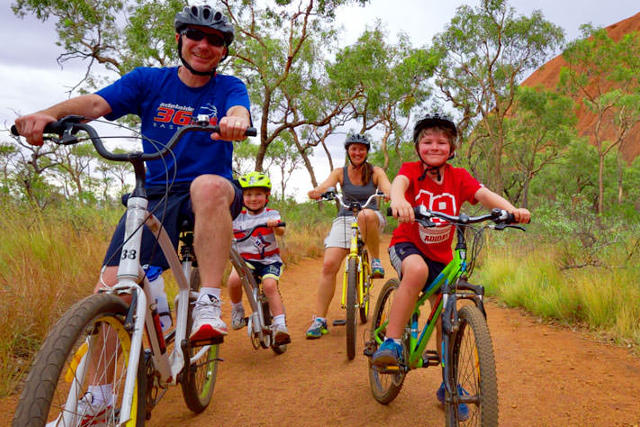 A great activity for everyone to enjoy, this mountain bike tour is a fun way to explore the Alice Springs region. The tour lasts for around 3 hours under the guidance of a local guide and includes all safety gear. Tours depart daily at 9:30am from the Alice Springs Telegraph Station and Trail Station Café and requires a minimum of two people to go ahead.
$155 per person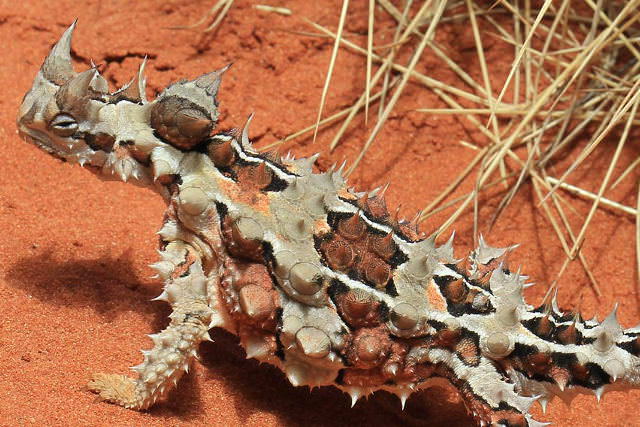 Visit the Alice Springs Desert Park to spend the day with a range of Australia's favourite wildlife. See kangaroos, dingoes and more as you wander around 1300 hectare grounds under the guidance local Aboriginal guides. The park is open daily from 7:30am until 6pm with the last entry at 4:30pm.
Adults $32 / Concessions $22.50 / Children $16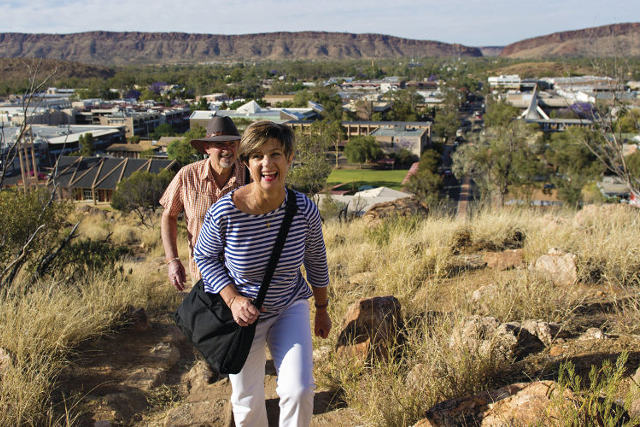 Visit Alice Springs from Uluru-Kata Tjuta National Park with comfort and ease with a ticket on a coach transfer with AAT Kings. The trip back to the township departs at 12:30pm from October to March and at 1pm from April to September. Under the guidance of an experienced local driver you'll learn all about the region as you go.
Adults $169 / Concessions $152 / Children $85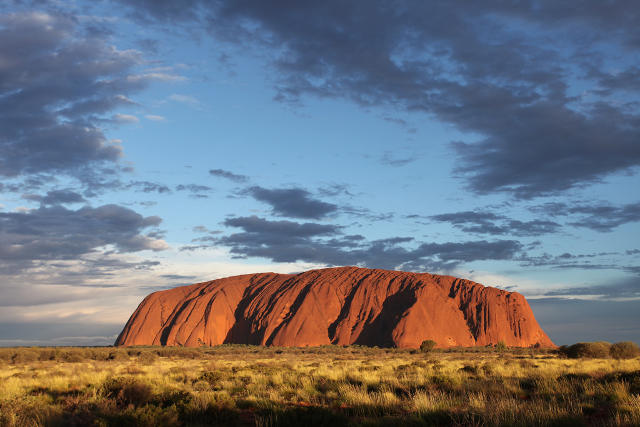 Travel to Uluru-Kata Tjuta National Park aboard a comfortable coach from Alice Springs. Sit back and relax as you're driven by an experienced local driver and told about some of the region's major highlights along the way. The one way trip is around 6 hours and tours depart at 7am to arrive around 1pm.
Adults $169 / Concession $152 / Children $152
Book an Outback Tour Today
To begin your journey into Australia's heartland, book online or give our consultants a call on 1300 935 532.